What's Good for Wood?
Maintenance & General Cleaning of Engineered Wood Flooring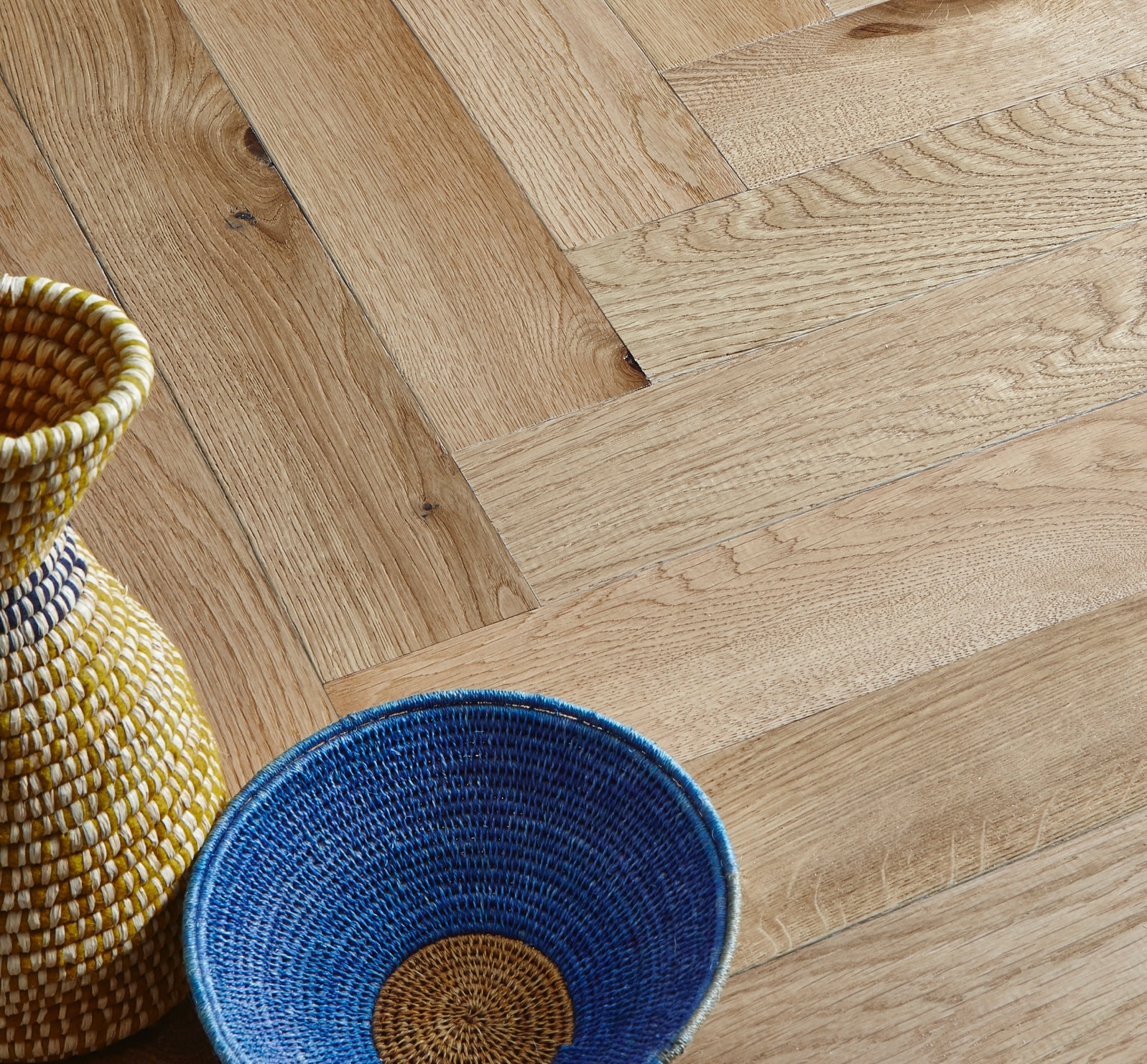 If you'd like to read this blog in it's comprehensiveness, then great! Thank you! Please see below… On the other hand, those that know me know I rabbit on, so here's the abridged version of my 'What's Good for Wood?' for those short of time:
Do:
Vacuum as regularly as you can.
Use floor-wipes, a microfiber mop & spray cleaning fluid.
Apply a finishing coat of oil or clean with lacquer soap post-installation.
Buy felt furniture pads for chair legs etc.
Get to stains as quickly as possible.
Purchase a manufacturers maintenance kit if possible.
If you can:
Install or purchase a door mat.
Enforce a shoes off house-rule.
Use a refresher oil yearly, or when you please!
Don't:
Get the floor too wet.
Leave residual (standing) water on the surface.
Walk on the floor wearing high heels or stilettos.
In case of damage:
Use a scratch repair kit to fill or mask blemishes.
Ignore it! A small touch up with matching oil and its now part of the character!
Notes:
Be aware that some sort of scratch is likely to happen, it is wood after all!
Sanding and re-finishing a floor isn't all it's cracked up to be.
It's always best to check the manufacturers' recommendations.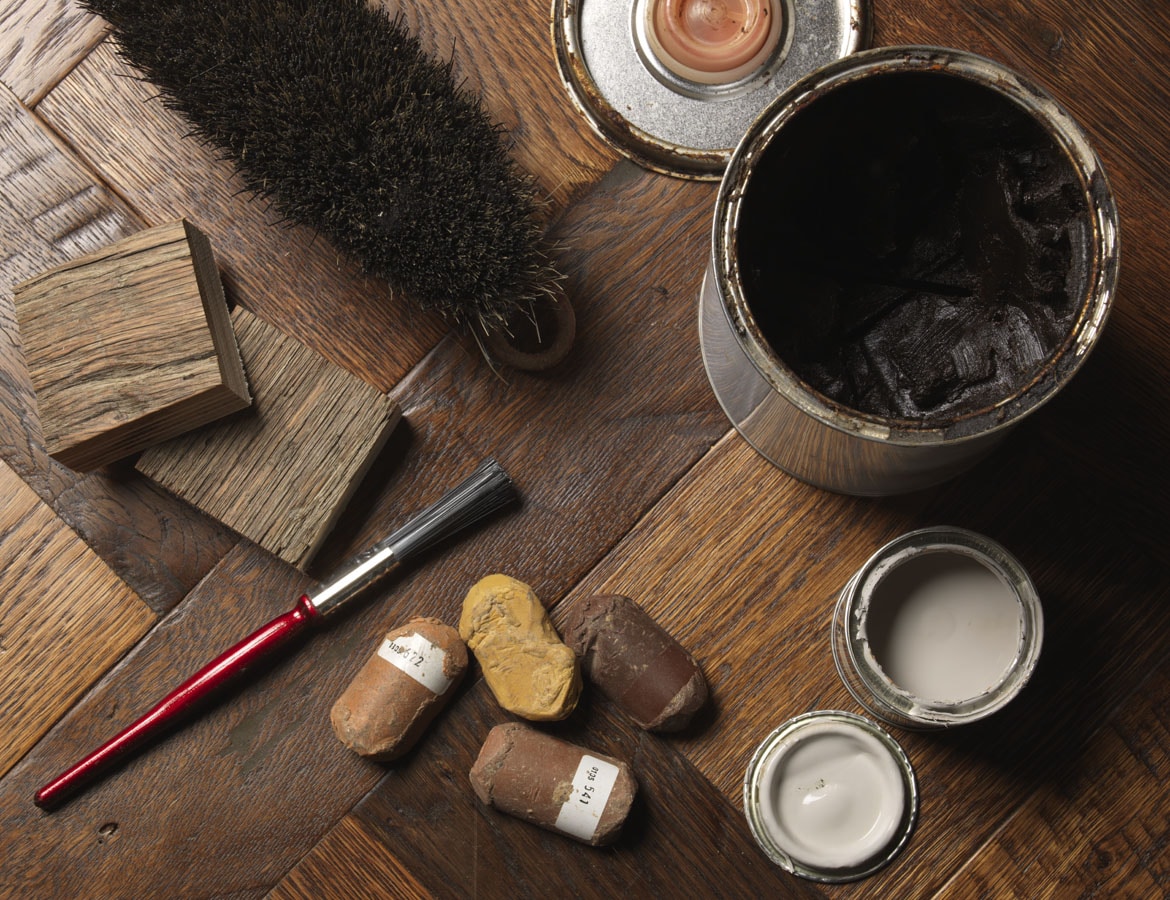 In preparation for this piece, I glanced over numerous other advisory offerings online. I'd like to say I was comparing notes but I openly admit that it's more feasible to suggest I was checking out the competition. Now there is some pretty useful information here and there but frankly, there is also a lot of rubbish too. I'm not necessarily alleging others' inaccuracy, but let's just settle on a few people being a tad unrealistic. For example, most of the instructions I've encountered include vacuuming daily. Daily?! Some days I haven't time for breakfast!
I may not be the industry's go-to-guy for technical specifying but with a brief history in furniture restoration and over a decade's worth of selling floors behind me, I feel I may be able to offer a few pointers, some sound advice and a little maintenance common sense that will hopefully help you to keep your wood floor looking wonderful.
Obviously, all wood care considerations start with the timber type and what finish it has. There are various finishes but it is probably easiest to refer to the products as either lacquered or oiled. If you have a varnished product this will fall into the lacquered category. Lacquered and oiled floors will wear differently and therefore require different levels of upkeep.
You will find that in most cases an oiled floor is less shiny than a lacquered floor and as a result, whilst slightly easier to mark, the blemishes will show less. If you have a lacquered floor, it'll be more resilient to scratches, but less forgiving when it is damaged. At Woven & Woods, we particularly like oiled floors because of how they look long term, it's true that they'll require more regular maintenance but it is more realistic maintenance.
Oils can be applied in patches, this means that you do not have to re-surface the floor in its entirety. It may be that you will pay more attention to areas near to windows (due to sunlight), walkways and high traffic areas. Oils are very economical and can be applied with a cloth, genuine D.I.Y. Re-surfacing a lacquered floor usually involves sanding and applying a new lacquer, so it's best to get a professional in! Remember, what's important is how you want it to look, not necessarily how it should look.
Do As You're Told! The Manufacturer Knows Best…
Before I discuss damage prevention and present cleaning advice, it's essential to observe the manufacturers' recommendations and fully understand what their respective warranties cover. That is of course if you wish to keep your floor within some sort of guarantee. As with all warranties, the T's & C's will determine which products should or should not be used on or with the wood. The warranty should also give a good idea of what maintenance program you should have in place.
In my experience, these schedules are quite difficult to adhere to, but, one direction you may want to consider is applying a finishing coat. For some lacquered floors it is advised that a lacquer soap is used on completion of the installation. This will help remove any remaining dust and also helps the lacquer to harden. Most manufacturers of oiled floors strongly suggest that a finishing coat of oil should be applied once the floor has been fitted. If you are at the mid-building-project stage when the floor is layed, it may be worth getting the remaining bits and pieces attended to first. Once you have rid your home of tradespeople a thorough clean and coat of oil wouldn't go a miss. Just keep in mind that even 'invisible' oils tend to add a small sheen and darken the floor very slightly.
Many of the articles that I read advise that you put mats down, lay rugs and install entrance door mats etc. as this will help reduce wear – of course it will, but if you cover up all of your floor what was the point in spending all of those hours choosing it?
So here's the bad bit, it's not something that many will say but here goes… Your flooring is likely to get scratched and marked. It happens. Don't get me wrong, that first scratch is still going to hurt, but as your floor builds character it'll develop it's own unique, rustic charm. Personally, I think that most floors look better 6-12 months after they go down, but as mentioned before, it is about how you would like it to look.
So, some general pointers: do invest in a doormat or have one installed. Most scores are caused by stones and/or grit on the bottom of shoes, and for that same reason, shoes off at the door is always a useful house rule. If you are going to wear shoes at home, avoid stilettos and particularly pointy high heels. These will often cause little circular indentations. Scrapes and dents from furniture can be avoided by using felt pads which are inexpensively available in a number of places. Chair legs should be the main cause for concern, so it's best to see to them first!
In short, give the floor a good vacuum as regularly a you can and don't soak the floor. It's really as simple as that. Basically, leaving residual (standing) water can cause watermarking and swelling in some cases. For this reason, we recommend floor-wipes for the odd stain and mops with microfiber heads with the relevant cleaning sprays for more regular use. Really stubborn stains can be cleaned out with intensive cleaners but it's worth keeping in mind that you're still going to benefit from attending to stains such as red wine, coffee and alike as quickly as possible.
Most manufacturers of oiled wooden floors recommend that the flooring is rejuvenated with a refresher oil every 6-12 months. I tend to think that as and when is good enough, but maybe I'm just a rebel. Seriously though, when the floor is looking a little sorry for itself, it's time to get the refresher oil out. A little oil really can return a dull and lackluster floor to it's former glory.
For a long time, the focus of flooring salespeople has been the overall and top layer thickness. Not on my watch! I guess this is maybe one of those areas where I buck a trend or something. I bet you'll read that the thicker a product is, the more times you can sand it down and re-finish it. This is true, but honestly can you actually see yourself doing this? Let me explain my thought process… If you have invested in or are about to purchase a floor with any or all of the following, it is worth keeping in mind that as soon as you sand your floor down you will lose: beveled edges; an undulating surface; a distressed finish; a stained or smoked colour; a 'handscraped' surface or a brushed texture amongst many other variables. What you're left with is a flat and innocent politeness of a floor that will now need cleaning, staining and protecting at the very least.
Some market research I read once suggested that 95% of people (in the UK) that purchase a wooden floor, do not sand it. The other 5% sand their floor once every 15 years. Most of the flooring we sell is 15mm thick and can be sanded down at least 3-4 times before you reach the ply. By my maths, that's a long lasting floor. Whilst the 'thickness' sales pitch may be old hat, I suppose that it can't be a bad thing to have a plan B.
So, what's the plan A when the flooring is damaged? Scratch repair kits for all floors are widely available and are very affordable. Kahrs have particularly good kits for both oiled and lacquered floors with a pretty good youtube video to boot. The contents of these kits are essentially coloured waxes that you melt in to the flaw. If you have a rustic or distressed finish, a good shout is to leave it as is and re-oil this small section: after all, some people pay good money for this sort of personality. It may be that your floor has black or differently coloured infills and knots, in which case, coloured wax can be purchased to create a similar effect in this new damaged section.
Many floors we offer are now available in a click system format rather than tongue and groove. The omission of adhesive means that a plank or two can be replaced if necessary. It is also worth checking if the manufacturer can provide some matching oil for the product you have as it's always handy to have.
Thanks for taking the time to visit us. I hope this was of some use!
Inspired?
If you'd like to discuss your project with us, please do get in touch. We'd love to hear from you!