Engineered Wood Flooring by Panaget
French Fancy or Pardon my French?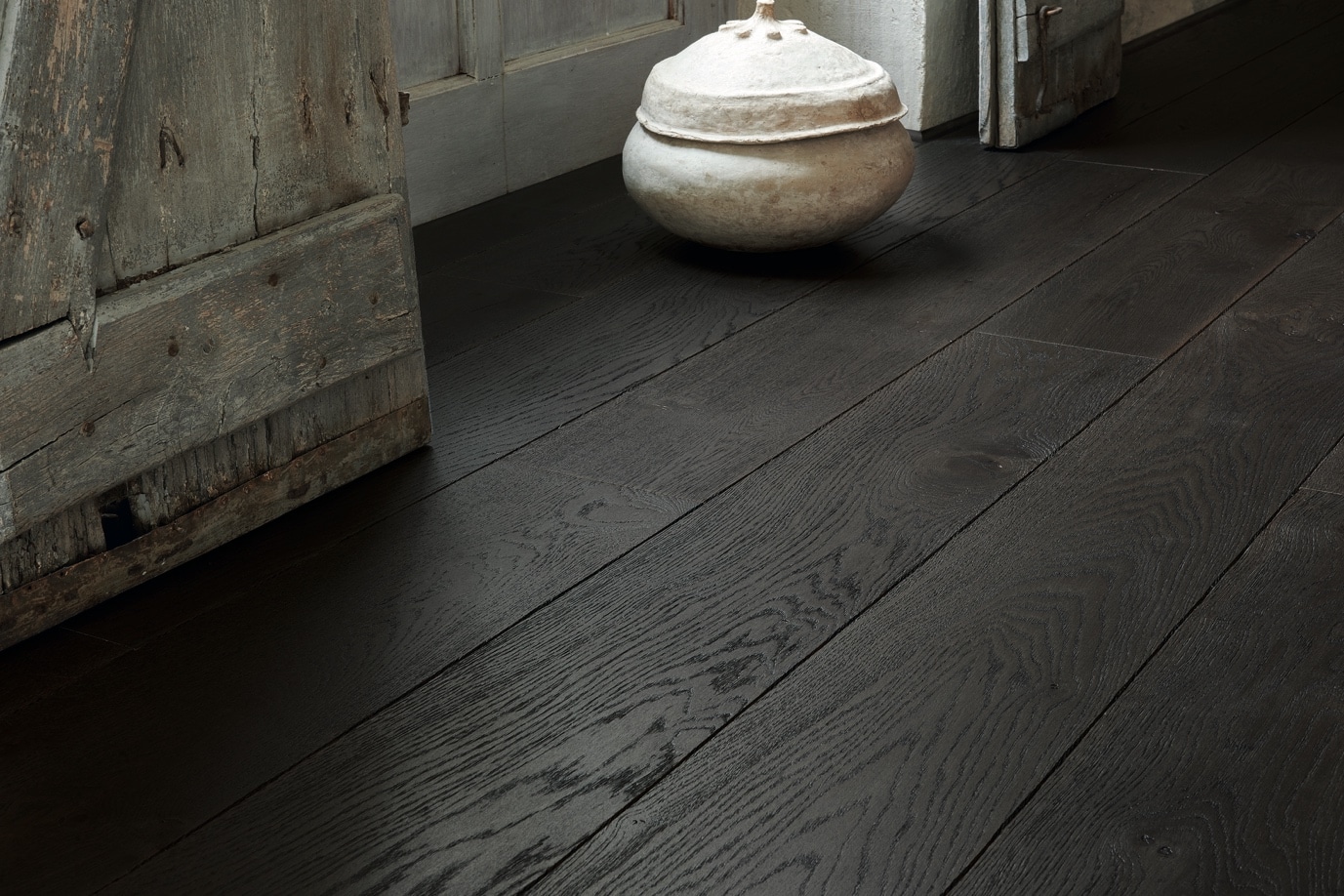 You can ask my other half, I can be a tad challenging. Although, she would probably throw in 'difficult' and a few expletives too! Not really, she's not that sort of person. Winky-face Emoji.
Recently, I took a good measure of my challenging personality to Panaget's area representative: In short, I said "What makes your products different? What's your USP Mr. Panaget? Give me something, c'mon anything, give me the story behind the board…" A little much I know, but Thomas did his best to bat back my mini-melodramatic barrage with a series of phrases fresh out of the brochure. In honesty, and I'm sure he won't mind me saying – he was a little stumped. Basically, he said "I'll get back to you". Hmmm… Of course, you will, I thought.
Note. When a representative says 'I'll get back to you' it can typically mean one of two things – 1. 'Must dash, my parking is up and I don't want a ticket' or 2. 'Politely Murray, you're doing my head in'. I suspect that the latter is worryingly frequent.
Roughly a week later, a generic Apple email noise pinged upon my laptop. To my surprise and Thomas's credit, the title read 'Why buy a Panaget Product'. He had RSVP'd: Touché Thomas. An A4 sheet's worth of bullet points followed. So, without further ado, in my best Del Boy: 'Mange Tout Rodders, Mange Tout'. (I think Mr. Trotter meant 'let's get on with it'.)
Who or what is a Panaget?
Panaget is a French manufacturer of fine quality wood flooring. (And wall panelling too…) They've been doing what they've been doing since 1929, using only French oak. The oak is responsibly sourced from Brittany & Burgundy and has a unique pale colour. They control and manage every aspect of the manufacturing process, from selecting the raw material to creating and applying the finish. It's always nice when a company takes ownership of the production in its entirety as you can be confident in its consistency. Panaget have a bunch of certifications too but I'll touch on that in a bit.
Panaget: In tune with Twickenham
They have to be well-made from sustainably sourced materials.
The flooring should present good value for money – both short-term and long-term.
It needs to look the part too!
If we're able to buy locally too, that's a bonus.
Panaget fulfils the above criteria and offer a 30-year guarantee to boot. In terms of 'local' wood flooring – it's about as local as oak flooring gets. The products are made in the North West of France and as the crow flies, it's closer to us than Newcastle is.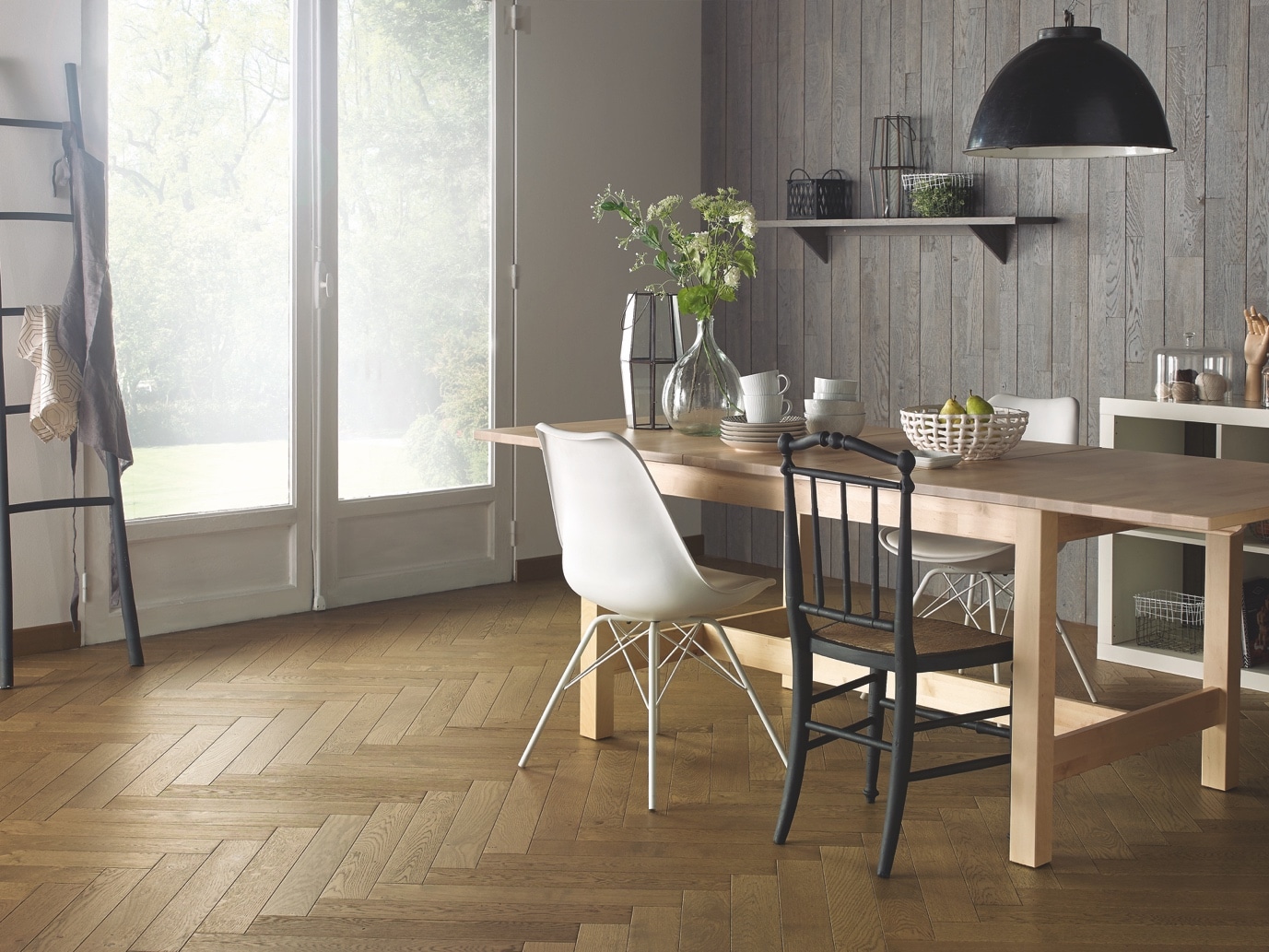 A key part of the product's longevity is down to the lacquer, or more so what's in it. Panaget add ceramic (one of the most resistant materials) – to toughen up the top layer. It's probably worth mentioning that they commonly cover the oak with 4-6 coats. With good maintenance, Panaget expect that you should get 65 years out of your floor, seriously 65 years?! Now that's something!
French fashion, for floors
In an almost unintentional manner, French influence has covertly entangled itself amongst our everyday. Even our Bulldogs, toast, sticks and fries haven't been ignored. I mean, for example – I consider myself an entrepreneur, our Twickenham boutique is petite but chic, and my fiancée and I even live in a cul-de-sac!
The main reason I like Panaget's engineered flooring is because it looks, well… French. Bear with me. The oak is almost blonde, it has a virtual bleached quality that lends itself really well to colour, helping to achieve any one of the 30 shade options Panaget offer. I can't put my finger on it but there's just something different about the grain too, it has a really characterful patina. You could say it has a certain je ne sais quoi!
Amongst Panaget's 7 grades of oak there more than 200 options, ranging from super rustic 'Origine' quality suited to uncomplicated decors to the 'Classic Carmen' Versailles-style panel for more lavish interiors. My favourite is 'Bois Flotté', it literally translates to driftwood. Thomas tells me that Panaget are credited with inventing the very matt lacquer known as 'invisible' varnish. 'Bois Flotté' has numerous coats of this varnish for increased durability but you'd never know. It looks unfinished. I like it because it retains all of the charm of wood without being orangy, this light shade perfectly completes contemporary grey homes by adding a hint of modern warmth. This, like their other parquet is available narrow and wide plank and also in herringbone.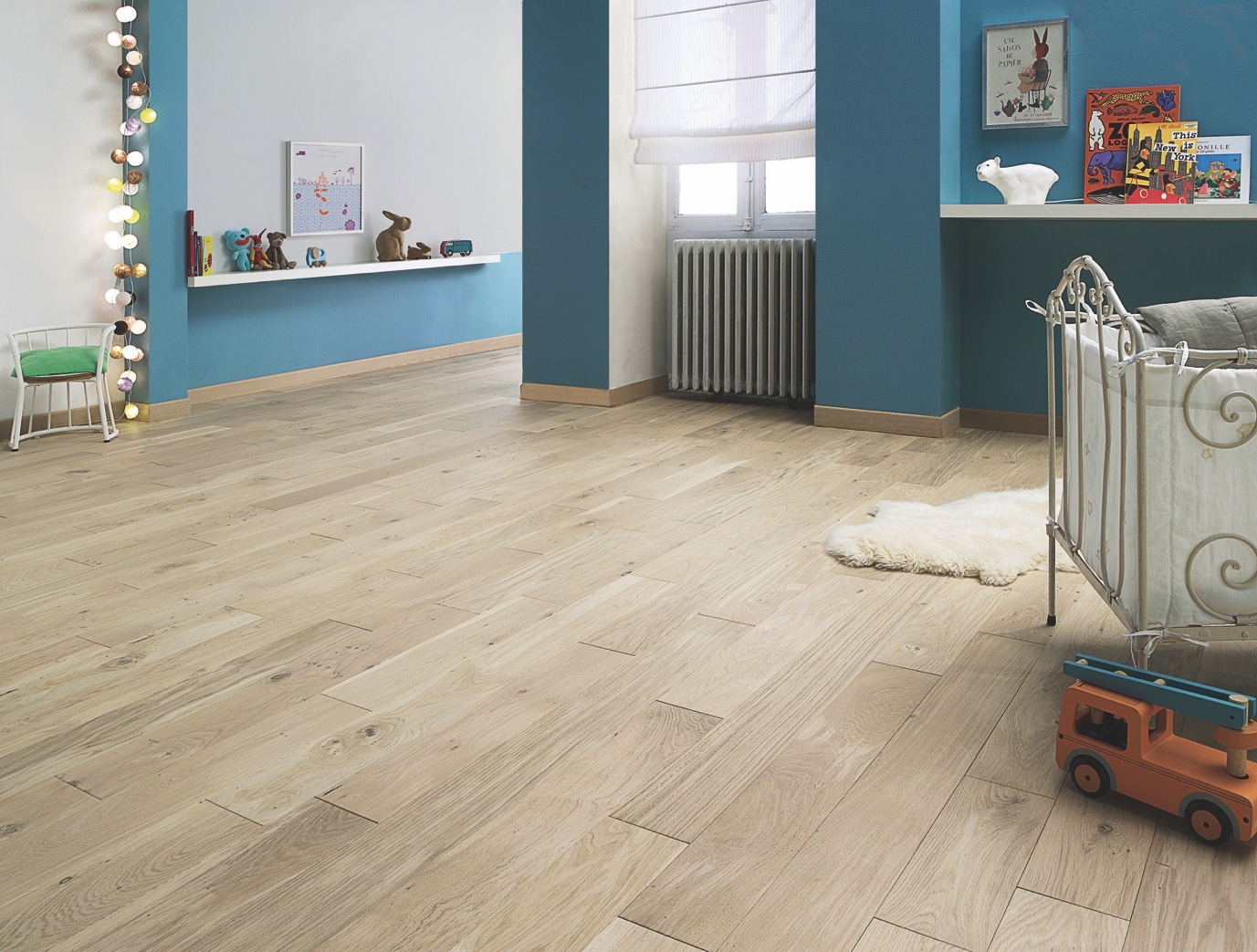 Credit where accreditation is due
Ready? Panaget have UFFEP certification, denoting quality in French manufacturing. They use certified 100% French Oak. All of their products are PEFC, (Programme for the Endorsement of Forest Certification) highlighting their involvement in good, sustainable practice. Panaget have a Bureau Veritas Certification ensuring quality control at each manufacturing stage and amongst other endorsements they also hold an A+ mark on emissions to inside air. Now breathe.
I won't get on my high, pretentious horse but I will say this: If a company looks to achieve certificated standards in all areas of its process, it's usually because they care and because they're confident that they're good at what they do.
In a cliché answer to the title, products are very much la crème de la crème! (Sorry, I went there…) French design, materials and manufacture – all to the highest quality. What's not to like? We're very fond of these floors and have a good number of Panaget panels in store so please feel free to pop by and see them for yourself.
I would like to add that I know it's very typical of a business to talk up the goods that they offer. Whilst I'm a little guilty of this, it's worth keeping in mind that we deal with many other manufacturers and therefore have absolutely no bias over which product you buy, as long as you buy it from us! (Only joking, but not really.) Every last bit of the information in this blog is true and the views / opinions are solely mine – I only present them in this grammatically incorrect, barely readable spluttering for the sake of comparison and information. Apologies for the overkill French stuff!
I would like to thank you for taking the time to read this.
Inspired?
If you'd like to discuss your project with us, please do get in touch. We'd love to hear from you!