A Runner That Breaks All the Rules
Stairs that won't make you run for the hills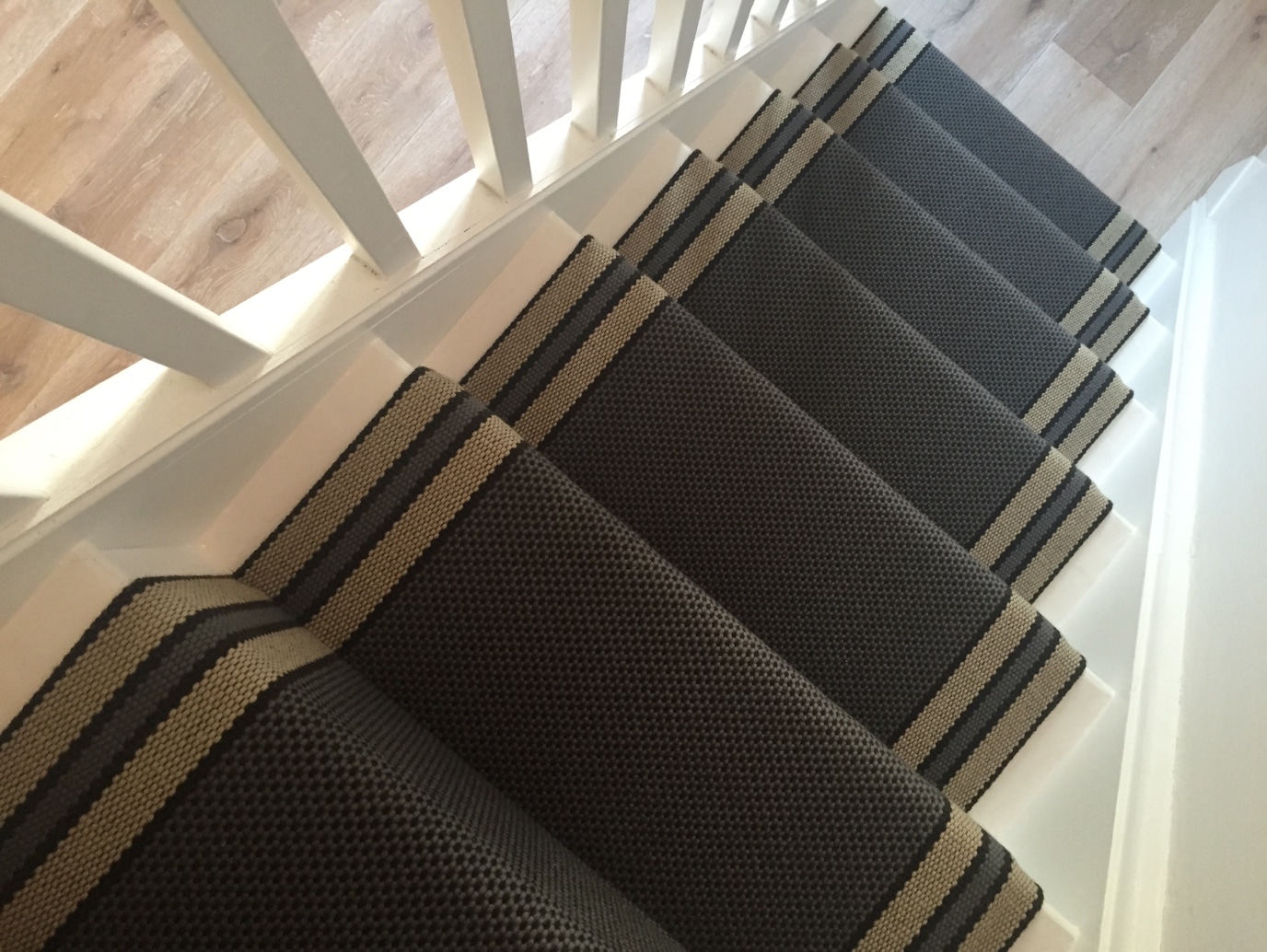 Okay, the timing of this blog may be a little coincidental but fear not fellow home improvers, this isn't a piece about Russians in Rio. This brief oblation is merely an offering of expertise and experiment! I recently faced the challenge of kitting out my own staircase and for the sake some much needed website content, I have snapped the stage-by-stage improvement.
I suppose this article should really have the title: 'how to get your stairs runner ready'. If you're after some relatively informal information or inspiration and ideas on runners, I plan put together a piece soon. In the meanwhile you could head over to our twitter feed to see some of our recent installations if you want.
So, before the 'how to', a quick 'why bother'? Quite simply, a runner can and probably will look stunning! In our local area, most staircases tend to be one of the first things you see when entering the house, so why not have a real focal point to add some theatre to that Farrow & Ball Elephant's Breath?!
Some basic decorating tools
Good quality sandpaper
Sandable filler – not the 'lightweight' stuff
Caulk
Masking tape
Primer/Undercoat
Paint – I used a basic Brilliant White Eggshell
A little elbow grease
Or the contact details of a decent decorator.
Before we start, I should explain that my stairs are a paltry 67cm wide and were in such bad nick that they look like salvage from the Chrysler Building in Armageddon. With one encaged, vintage-esque bulb in situ, the area is delightfully dingy.
Upon uplifting the browned beige carpet, I delectably discovered some vinyl tiles from what can only be described as the seventies. I removed these too, leaving behind an adhesive that is and was tenaciously rooted to the steps. I slapped on some primer – this helped to show me extent of work required. Next, I filled the trowel lines, holes and other undulations to a reasonable standard. Obviously, this is only required for the section of stair you plan to expose. The runner that my other half and I wanted to purchase was a set-width product at 60 cm wide, leaving only a meagre inch each side. However, for clarity (and end user empathy) I undertook improving a larger section than I actually needed to. Please keep in mind selling runners comes with the caveat of a somewhat biased logic. My thinking is that I am not showing off my stair edge but the stair edge is there to flaunt my runner. At the store, we call it framing.
It turns out that I do not have quite as many 'before' pictures as I thought I did. The one I have of my stairs is post carpet removal and includes a cat. We don't have a cat.
Anyway, having filled the stairs, I sanded, wiped down and filled again. Agreed, it's a tad tedious and rather time consuming but it's easy enough. After a second shot of sanding and a quick clean I caulked the remaining gaps. Once the caulk had dried, I applied the masking tape to edges and began painting. After a couple of coats of eggshell my stairs look to be all set for the main event.
I ordered Fleetwood Fox's Woodville 21. It's made from high quality, New Zealand wool, it's hardwearing and above all else: it's beautiful! Obviously, it's imperative that the product is fitted perfectly, and as chance would have it I know an expert craftsman or two! The runner has been impeccably installed on a premium felt and rubber combination underlay. It's worth mentioning that whilst my stairs are straight, it is more than possible to install striped carpets, flatweaves and alike to winding and curved staircases, contrary to some suggestions bandied about.
All in all, we're really happy with it! With the walls and woodwork all white, we feel that the addition of colour has really lifted the area and injected a subtle wow factor to our little cottage.
Thanks for taking the time to visit us and reading this.
Inspired?
If you'd like to discuss your project with us, please do get in touch. We'd love to hear from you!